Fireplace Cleaning & Maintenance Services in Waukesha & Milwaukee County
Serving Homes & Businesses With Fast Services at Fair Rates
Badgerland Fireplace provides fireplace cleaning and maintenance services for Milwaukee and the surrounding areas. We cater to both residential and commercial fireplace customers throughout all of Southeast Wisconsin. When you need your gas, electric or wood-burning fireplace cleaned and maintained, call the experienced technicians at Badgerland Fireplace. We'll clean and maintain your fireplace thoroughly and carefully for a great price.
Annual Fireplace Cleaning & Maintenance for Wisconsin Residents is a MUST For a Safe and Efficient Fireplace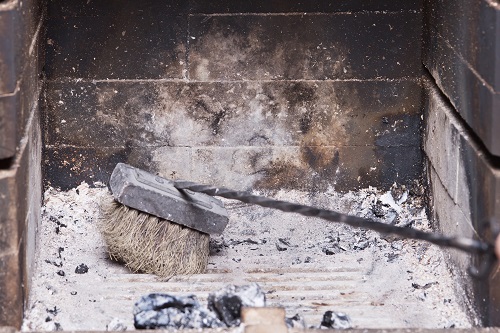 All gas fireplace manufacturers recommend yearly maintenance to ensure your fireplace is working safely and efficiently. We advise having your fireplace serviced each summer, before the heating season begins, to beat the fall rush.
When it comes to the safety of your family and your home or business, taking chances by ignoring your fireplace maintenance schedule isn't worth it. Badgerland Fireplace makes it easy to keep your fireplace clean and safe so when the weather turns cold you can sit back, relax and enjoy the ambiance of a beautiful fire.
Get Your Fireplace and Chimney Inspected by Professionals Regularly
Getting your fireplace and chimney inspected regularly is an ideal way to ensure safety and maintain proper functioning of your fireplace. At Badgerland, we offer comprehensive inspections for gas, wood burning and electric fireplaces.
Average Cost of Fireplace Cleaning Services in Wisconsin
The average cost of having a wood fireplace cleaned in Wisconsin ranges from $150-$400. This price can be lower or higher depending on what's included in the cleaning, if the fireplace receives regular maintenance, and if a deeper clean is needed. The cost of having a gas fireplace cleaned is less variable, averaging around $150.
Three Gas Fireplace Problems in Wisconsin You Can Avoid with an Annual Inspection
Blocked Fireplace Vents and Gas Leaks
When a gas fireplace is in operation, the flame produces carbon monoxide. Gas fireplaces have valves in place to prevent gas leaks, as well as a vent to an outside wall (or the roof) of your home to ensure any carbon monoxide travels outside rather than accumulating in your living space.
If the fireplace vent becomes obstructed, carbon monoxide can seep into your living space.
Carbon monoxide is known as 'the silent killer' because when victims are exposed to it, they typically lie down, feeling drowsy and unwell, only to suffer death or serious brain damage from a lack of oxygen.
In addition to keeping up with regular maintenance to make sure your vent is unobstructed and the valves are working properly, it's vital to have a carbon monoxide detector in your home or business to alert you of potential life-threatening leaks before disaster strikes.
Whether you have a natural vent gas fireplace (a fireplace that vents through a chimney) or a direct vent gas fireplace (a fireplace that vents through a pipe to the roof or an outside wall), annual inspection is highly recommended to make sure your fireplace remains safe and unobstructed.
Malfunctioning Fireplace Components
If the valves, connections and other internal components of a gas fireplace aren't working properly, a gas fireplace can be extremely hazardous. One common failure point is the thermocouple. If the thermocouple fails and the burners don't light when the gas and pilot light are on, the gas can ignite and shatter the glass door of the fireplace. An annual inspection will detect any potential problems like these and ensure your fireplace's internal components are functioning properly.
If you've moved into a house with an existing fireplace, we highly recommend having your fireplace inspected and serviced before using it. Unless you have a record of your fireplace being serviced within the past year, hold off on using your fireplace until a professional confirms its safety.
Dirty and Worn Out Fireplace Components
Although gas fireplaces have a fixed glass door, they can still accumulate dust, pet hairs and soot on internal components. Ports can get clogged, thermopiles and thermocouples can become dirty or damaged, connections can loosen, burners can become corroded, and the fireplace doors can loosen up over time.
One common problem gas fireplace owners encounter is spiders building webs in the pilot tubes and on the burners of their fireplaces. Spiders choose to build webs in gas fireplaces because they're attracted to a chemical (mercaptan) in the natural gas. Their webs can be dense enough to completely block gas flow to the pilot light or the burners. This issue typically affects rarely-used fireplaces where the pilot light is often shut off.
For Peace of Mind, Schedule Your Wisconsin Fireplace Inspection & Cleaning Today
Getting an annual inspection of your natural gas, propane, wood or electric fireplace is the best way to make sure your fireplace is safe, functioning optimally and ready for winter. We do a thorough cleaning of the internal components of your fireplace and replace any old, broken or malfunctioning parts of your fireplace.
We recommend scheduling your fireplace inspection for late summer to avoid potential wait times during the fall rush. Give us a call at 262-796-9999 to request a free quote on your fireplace inspection today!
What is included in an annual fireplace maintenance appointment?
Although the specifics of fireplace maintenance depend on the unique features of your fireplace, our annual service generally covers the following:
Inspect vent line for obstructions, leaks and abnormally high carbon deposits
Check for any leaks in gas connections
Check gaskets for proper sealing
Clean lint and dust build-up on and around valves and controls
Clean the oxygen depletion sensor to keep it from getting too sensitive and causing nuisance shutdowns
Check pilot flame and adjust to factory specification
Adjust gas flow for best flame aesthetics and efficiency
Clean soot buildup off of glass fireplace door
For gas log sets: Remove logs and clean carbon build-up on logs and burner to ensure optimal flame quality and easy lighting.