Modern Flames Electric Fireplaces in Our Waukesha Showroom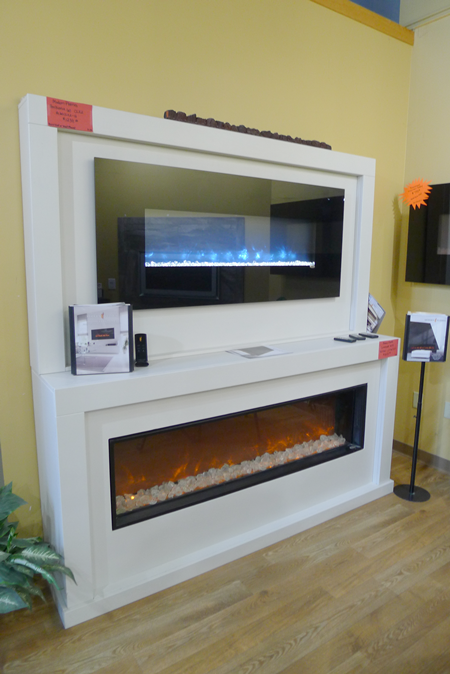 Modern Flames Electric Fireplaces on Display in Our Waukesha Showroom
This dual display showcases two electric fireplaces by Modern Flames: Ambiance 60 CLX2 & Landscape 6015 Full View. One of the distinct advantages of an electric fireplace is that they can be mounted directly in a wall, with or without a decorative surround.
Stop by our showroom to compare this energy-saving design to more traditional gas fireplaces.
Contact Badgerland Fireplace in Waukesha with any questions you may have about electric fireplaces.